Grace Blake awarded 2016 New Colombo Plan scholarship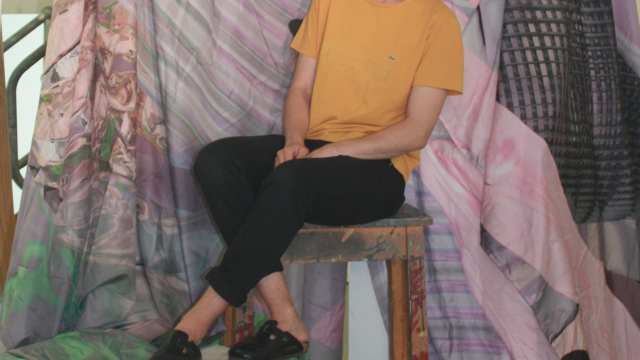 ANU School of Art student Grace Blake has been awarded a 2016 New Colombo Plan scholarship. The scholarship program offers Australian undergraduate students the opportunity to travel to participating Indo-Pacific locations to pursue study, internships and mentorships.
Grace, who is studying a BVA/BA majoring in Print Media and Drawing and Art History, will use the scholarship to spend six months at Chiang Mai University (CMU), Thailand and undertake a six week internship at the Institute of Contemporary Art (ICA), Singapore.
Currently working with 3D programs to construct objects with found digital images, Grace is interested in the potential for new technologies and the way artists inform and are informed by software and hardware development. She hopes to use the opportunity to expand her practice into video, sound and installation.
"Being in South East Asia is a chance for me to better understand culturally specific approaches to internet usage and technology and how these tools come to affect everyday life. Chiang Mai is a real tech boom city. In fact, Thailand as a whole is heading in that direction and I am keen to see how this is manifesting in their society and artistic expression", she says.
As well as her studio practice, Grace is interested in curatorial, management and research roles within artistic communities.
"My internship at ICA is really about learning curatorial and management practices in South East Asia. It's a massive contemporary arts hub for the region, I hope it's an opportunity to see a lot of art and meet a lot of artists, both local and international."
One of the goals of the scholarship is to build on the cultural exchange CMU and ANU School of Art, by hosting a group show of artists from both universities, shown in both countries.
"I definitely see this scholarship as giving my career a real head start and a fertile new direction. The NCP is open to all undergraduate students nation-wide and allows you a lot of flexibility in creating your program. Just through the application process I have seen my research and curatorial interests extending into contemporary art in the Asia Pacific and maybe a future working with some of the Asia focused contemporary art spaces in Sydney, Brisbane and Melbourne".