Curtain Call | Eduardo Wolfe-Alegria
Date & time
Wed 06 May 2020, 10.30am – Fri 29 May 2020, 4.30pm
Location
ANU School of Art & Design Gallery, Cnr Ellery Cres & Liversidge St, Acton ACT 2601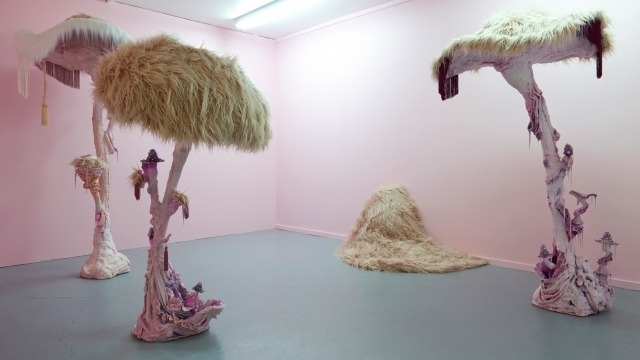 POSTPONED TO 2021
In response to the evolving COVID-19 situation, the School of Art & Design Gallery has made the very difficult decision to cancel or postpone a number of exhibitions. For full details please see our website.
---
Curtain Call
Eduardo Wolfe-Alegria
In Curtain Call, Wolfe-Alegria questions the boundaries of "nature" by incorporating strategies of anthropomorphism and metamorphic figuration. In the exhibition seemingly inanimate objects and materials transform themselves, expressing a camp, performative subjective interiority. Through the incorporation of these strategies Curtain Call proposes an enchanted worldview as one which might help to renegotiate our relationship with the more than human world, evoking the mycelial network as a metaphor for beneficial symbiosis and inter-species care.
Exhibition opening: 6 May 2020
Exhibition dates: 6 May - 29 May 2020
Free | All welcome