Professor Helen Ennis' publication wins The University of Queensland Non-Fiction Book Award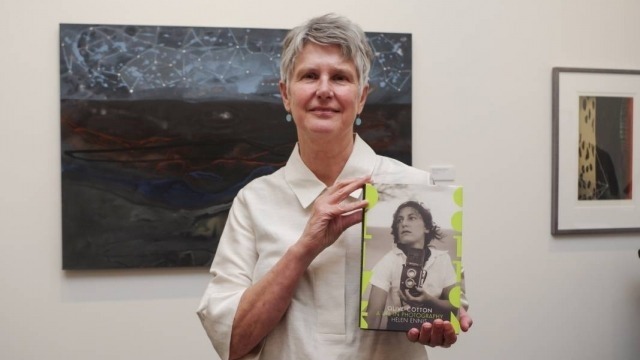 Congratulations to Professor Helen Ennis, who has been awarded The University of Queensland Non-Fiction Book Award, for her landmark biography, 'Olive Cotton: A Life in Photography' (HarperCollins)
"Rescued over recent decades from the shadow of her famous first husband, Max Dupain, Olive Cotton was very much her own woman: determined, independent and highly creative. Ennis's beautifully written and illustrated biography shows us Cotton as an essential figure in Australian art of the twentieth century, detailing her sublime and gently sensual photographic compositions, combined with a vivid portrait of Cotton herself. In addition, the book offers wonderful insights into the evolution of Australian society and its attitudes pre- and post-World War Two." Judges comments.
Read more about the new book and order your copy here.
View all finalists here.
Ennis' book was also longlisted for the Mark & Evette Moran NIB Literary Award.