CONFERENCE: The Magic Lantern in Australia and the world
Date & time
Tue 04 Sep 2018, 12pm – Thu 06 Sep 2018, 6.30pm
Location
ANU & National Film and Sound Archive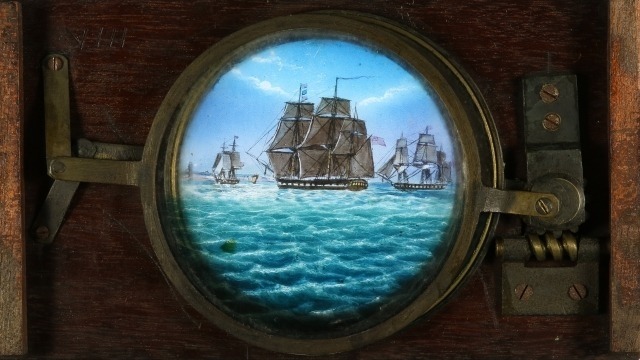 Affect / Animation / Apparatuses & Technology /  Cinema / Digital Humanities /
Entertainment / Evangelism / Exploration / Globalisation & Trade / Heritage Studies Media Archaeology / Performance & Reenactment / Photography / Illusion, Optics & Phantasmagoria / Science Communication / Missionary Histories
Conference dates: 4- 6 September 2018
From its development in the colonial period, to its echoes in today's multimedia spaces, the magic lantern, along with its thousands of photographic and hand-painted slides, has had a pervasive and lasting impact on visual culture. Historians are just discovering its powerful presence in entertainment, education, science, religion, politics and advertising. Galleries, libraries and archives are uncovering untouched caches of slides in their collections. And, artistis and performers are rekindling the 'magic' of the technology. 
This conference is hosted by the Australian Research Council Project, Heritage in the Limelight: the magic lantern in Australia and the world, in partnership with the National Film and Sound Archive in Canberra. It will feature keynotes from Dr Vanessa Agnew (the University Duisburg-Essen, Germany); Associate Professor Jennifer Tucker (Wesleyan University, Connecticut) and, William Yang and Nicholas Ng (contemporary Australian performance artists). Papers will be presented during the day by international and local scholars, and members of the gallery, museum and librrary sector, who have extensive research expertise on and around the phenomenon of the magic lantern. The evenings will include creative re-imaginings of the magic lantern by contemporary artists.
WHOLE PROGRAM, SINGLE DAY AND EVENING TICKETS AVAILABLE VIA EVENTBRITE
SEE THE (DRAFT) PROGRAM BELOW 
NB: For those travelling from out of town there are a range of accomodation options both on and off campus. 
University House is a 3.5 star hotel on campus with a variety of room options. On the periphery of campus, but not on campus, is Peppers Gallery Hotel and the Ovolo Nishi Hotel. These hotels are about a 3-400m walk from the confernece venue, and are located in the New Acton Preccint, which has a cinema and a selection of good restaurants and cafes. 
File attachments