GEO: Art of the Collection
Date & time
Wed 07 Aug 2019, 10.30am – Sat 31 Aug 2019, 5pm
Location
ANU School of Art & Design Gallery, Cnr Ellery Cres & Liversidge St, Acton ACT
Speakers
Dr Steve Hill, Chief Scientist at Geoscience Australia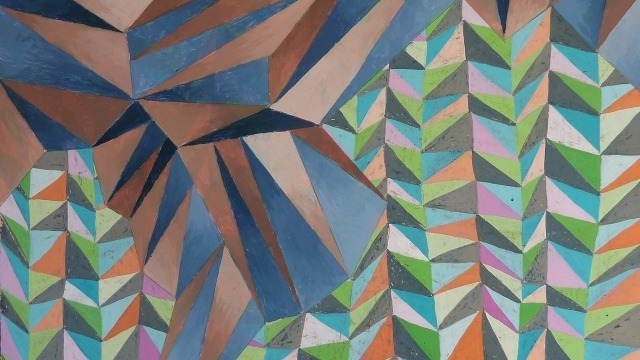 GEO: Art of the Collection at Geoscience Australia
A collaboration between Geoscience Australia and the ANU School of Art & Design, the exhibition is a response to Geoscience Australia's vast and marvellous collection of rocks, minerals, crystals and fossils.
Pie Bolton, Cassandra Brooker, Julie Brooke, Susan Chancellor, Tiffany Cole, Liz Coats, Michelle Grimston, Patsy Hely, Jan Mackay, Rowan McGinness, Lindy McSwan, Cat Mueller, Al Munro, Thomas O'Hara, Cathy Paver, Harijs Piekalns, Anna Madeleine, John Reid, Gilbert Riedelbauch, Annika Romeyn, Dioni Salas, Erica Seccombe, Kristina Sinadinovska, Charles Tambiah, Linda Tawagi, Ruth Waller, Ella Whateley, Cierra Wilson, Wei-Rong Wu, Naomi Zouwer
Opening reception: 6pm, Wednesday 7 August.
To be opened by Dr Steve Hill, Chief Scientist at Geoscience Australia
--

In October 2018 around fifty artists accepted Geoscience Australia's invitation to spend a day amongst their massive and spectacular display of rocks, minerals, crystals and fossils and exploring ways in which they might respond to the collection, each in their own way, via their chosen medium. Geoscience Staff and volunteers greeted the artists, offering expert knowledge and guidance.

Most of the artists had never visited their Symonston headquarters before. Here, open to the public, a series of glass display cases feature a fabulous sampling of the thousands of treasures they hold. The artists were thrilled by this wild and wonderful array of geological specimens and fascinated by the extraordinary range of intricate structures, planar and globular, crystalline and granular, forms micro and macro, soft and hard, the intense colour, patterns and optical effects. 

The Geoscience team were excited by the artists evident enthusiasm and curiosity about the geological world and it was agreed this could well be the beginning of a beautiful and productive relationship. During the months that followed small groups of artists made follow up visits, and the Geoscience team generously facilitated access to particular specimens and related information on request.

This exhibition, featuring the work of thirty artists, is the first outcome of this initiative and developing creative relationship between Geoscience Australia and the ANU School of Art & Design. 
Read the GEO: Art of the Collection Exhibition Catalogue free online here. 
-- 
In conjunction with the exhibition, please join us for the
Symposium: Art of the Collection
Friday 9 August 2019, 9.30am - 1pm
Sir Roland Wislon Building, 120 McCoy Circuit, ANU

Come along to hear participating artists and scholars discuss themes of creative research fostered by the newly established collaboration between Geoscience Australia and ANU School of Art & Design.

All welcome, RSVP required. RSVP here.