Pictures of Transition: Contemporary Paintings from Myanmar
Date & time
Fri 01 Mar 2019, 10.30am – Fri 15 Mar 2019, 5pm
Location
ANU School of Art & Design Gallery, Cnr Ellery Cres & Liversidge St, Acton ACT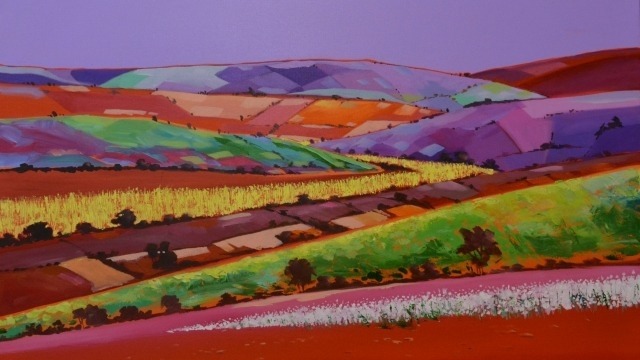 Pictures of Transition is an exhibition of contemporary paintings from Myanmar. 
Featuring artworks by Sue Htet Aung, Eikaza Cho, Than Htay, Aung Khaing, Sandar Khaing, Kaung Kyaw Khine, Htoo Aung Kyaw, Dawei Lay, Shine Lu, Aung Soe Min, Ko Ko Naing, Soe Naing, Zwe Yan Naing, Chuu Wai Nyein, Ohn Ohn, Yan Naing Oo, Zaw Nyunt Pe, Aung Kyi Soe, Myint Soe, Han Tin Swe, Tamalar, Co Thiee, and Win Tint.
Curated by Dr Charlotte Galloway & Nicholas Coppel.
The exhibition is timed to coincide with the Myanmar Update Conference to be held on 15 - 16 March 2019 at The Australian National University, Canberra. Hosted by the ANU Myanmar Research Centre, in the College of Asia and the Pacific, the conference has as its theme 'Living with Myanmar'. For more information on the conference please see the Myanmar Research Centre. 
For more information about the exhibition, please read the exhibition catalogue. 
Read a review by Alex Birchmore on Art Monthly Australasia's Blog here